Technology for You.
About Us
Mr Paul Yeo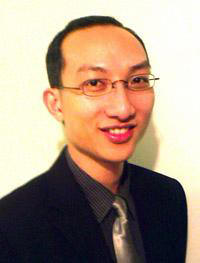 Paul's approach to business begins from the conception of an idea and encompasses the creative vision, research, planning, analysis, and action required to make it a reality, hence his motto: "Bringing ideas to life".

With a strong background in strategic business management and information technology, Paul possesses a unique combination of business acumen and technical understanding. These skills have helped to build an extensive list of companies and organisations , by enhancing capabilities and increasing efficiency through a combination of business strategy, technology application, process redesign and work redesign.

Paul holds a bachelor's degree (Hons) in Computer Engineering from the National University of Singapore and distinguished himself there on the Dean's list. Paul is also involved in participating and building up of the business community in Singapore, as a member of the Association for Small & Medium Enterprise (ASME) and the Singapore High Technology Association (SHTA).